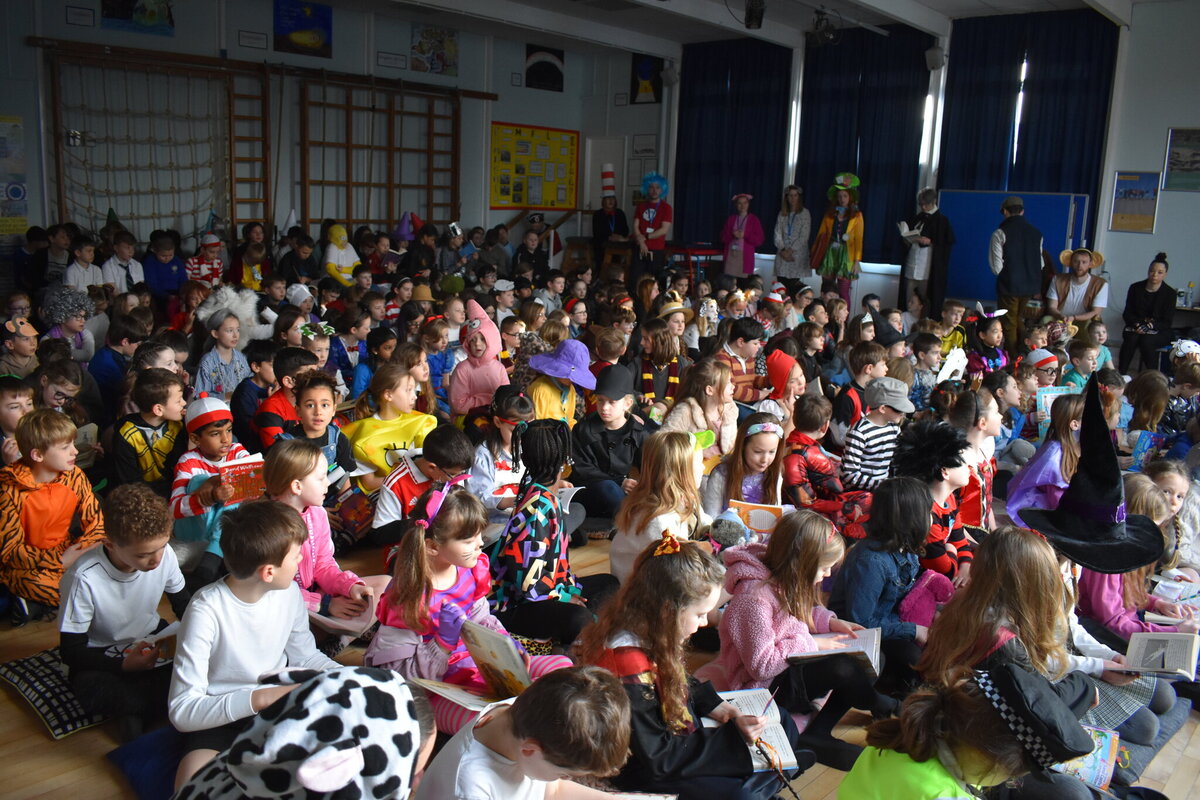 The children's costumes for World Book Day this year were fantastic! We enjoyed a costume parade and one child from each class won a brand-new book. It was very hard to pick the winners!
We had assemblies in the morning where the children sat on their cushions and quietly read their books. In Key Stage 2, we were lucky to have Claudia Myrie share with the children the book she has written with her daughter Annelise.
In Key Stage 1 we thought about where we like to read our books and listened to authors talk about the books they have written that children can purchase using their voucher.
The teachers had an opportunity to share a favourite book with a class in a different year group. Both children and teachers enjoyed this opportunity and many teachers are keen to repeat the experience. We are thinking of making this a regular event in school.
The book swap was a big success and all the children were pleased to leave school at the end of the day with a book which was new to them.
Thank you for your support which helped to make the day such a success.

Previous

Next